Clean and simple
Track your current time, distance, speed, and average pace on a clean dashboard.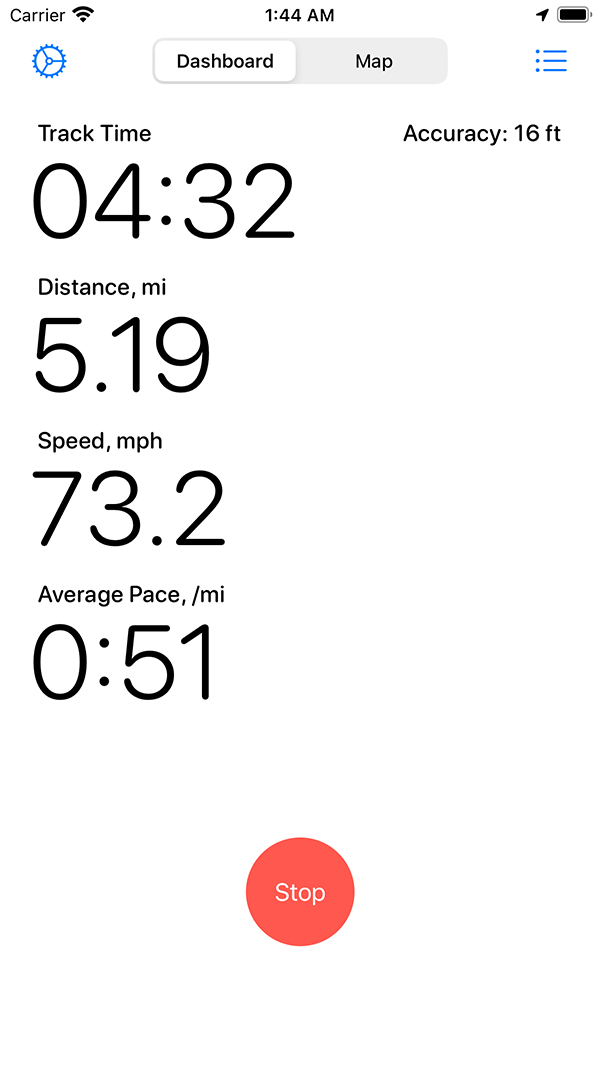 Private
Tracker stores your data locally on your device and never uploads it to the cloud. No analytics or usage data is collected and no registration required. You are in full control.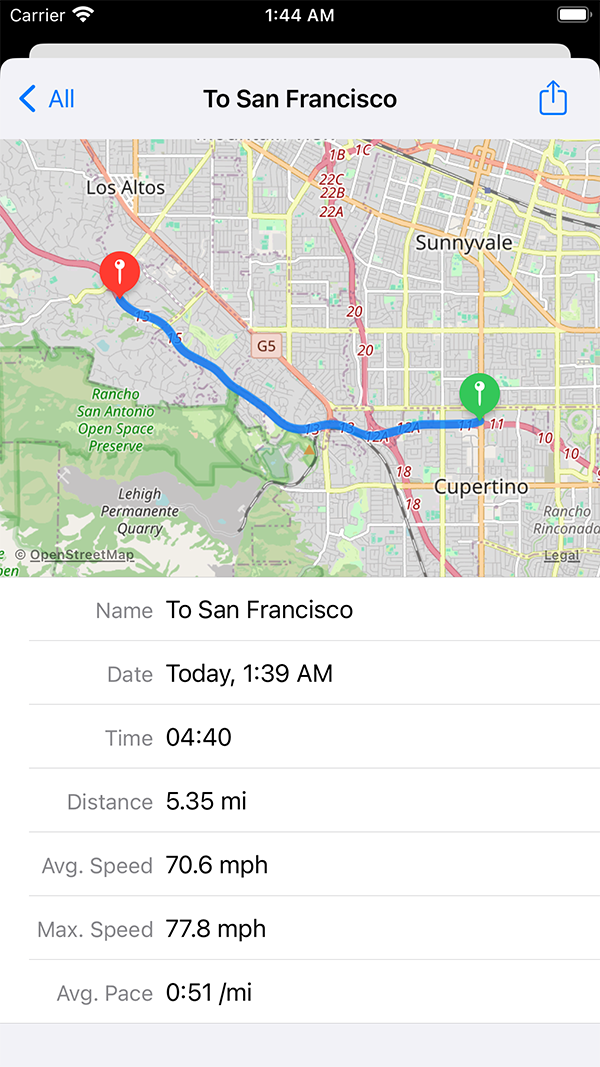 Energy efficient
Tracker does its best to preserve battery charge of your device. Start a track, lock the screen, and be amazed with the results.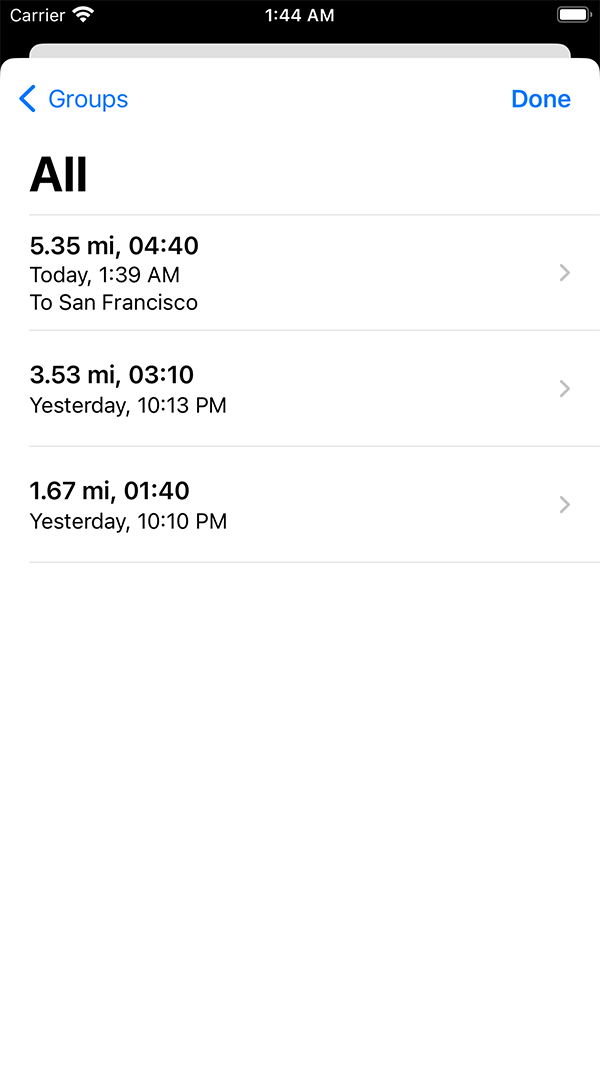 GPX export
Export tracks in a standard GPX format for photo geotagging or detailed track review and editing in your favorite tools. This is a one-time in-app purchase that unlocks unlimited track export on all your devices.
Bigger picture
Carry an iPad with you everywhere? The app is optimized for it too and supports iPad multitasking so you could use Tracker side-by-side with other apps.